THE GLASS LIGHTWELL COVER YOU CAN WALK ON. MADE TO MEASURE.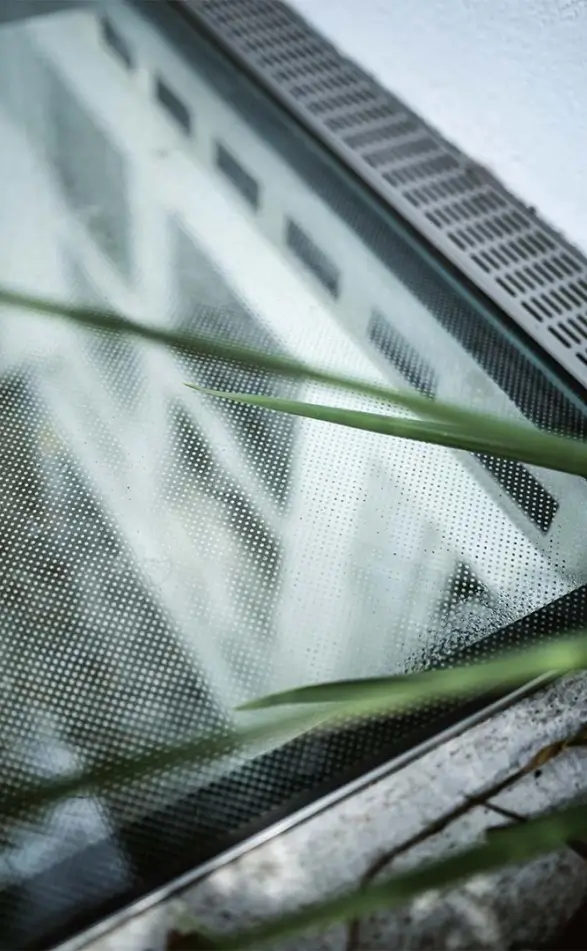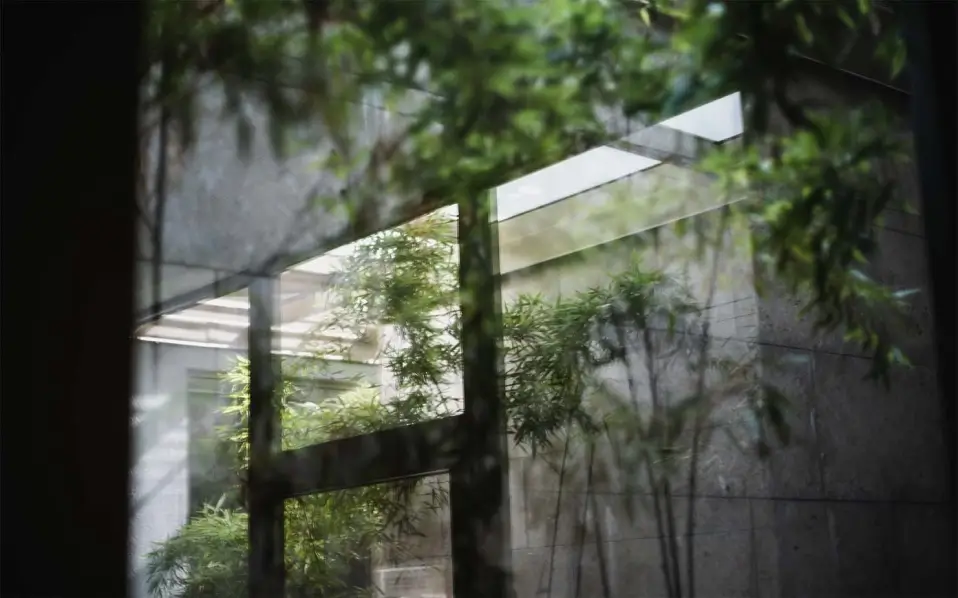 Dark basement? No problem! Brighten your basement levels simply and naturally with the SKYFLOOR AIR – the glazed lightwell cover.
The SKYFLOOR AIR ensures that your basement levels receive as much daylight as possible, with a cover that you can walk on also allowing you to use your garden and circulation areas to the full.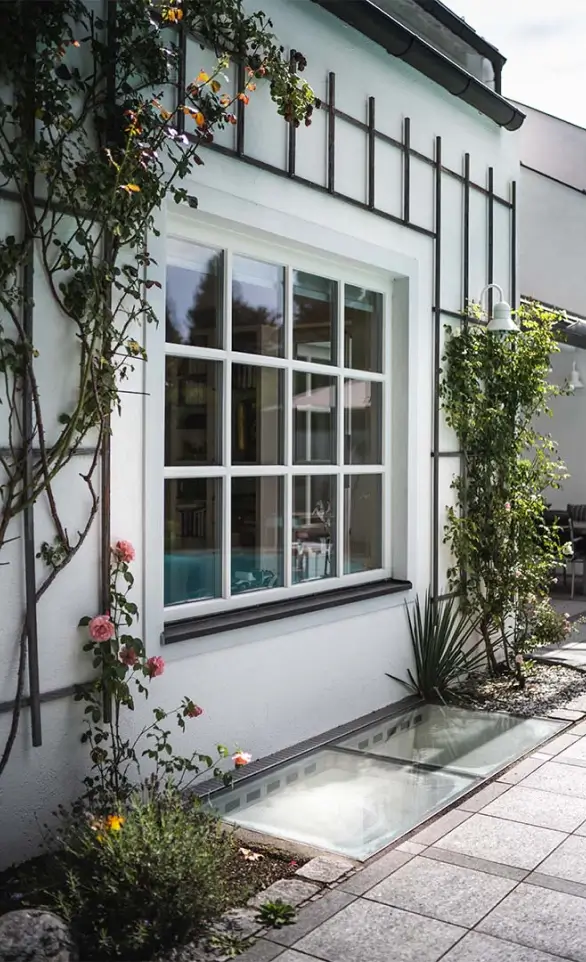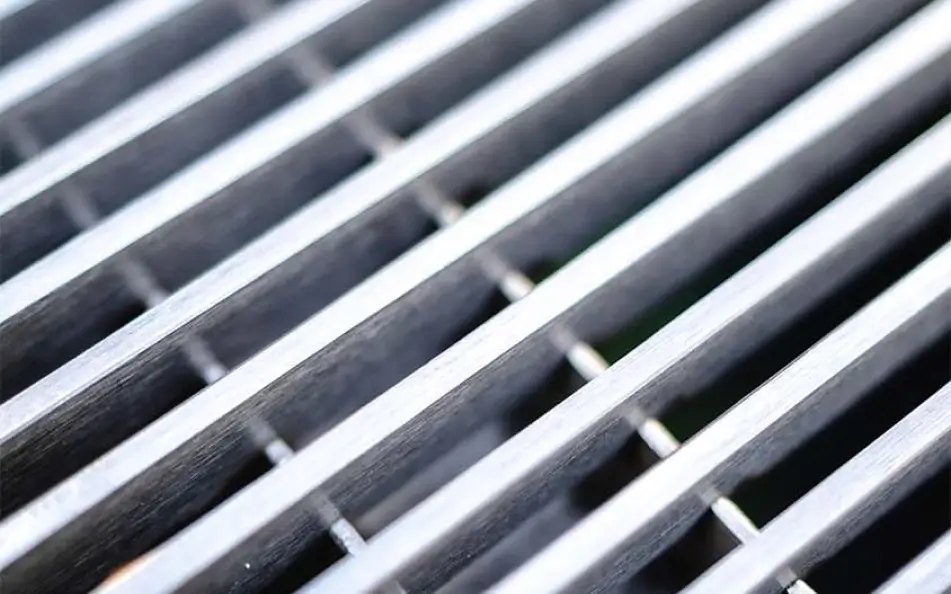 SKYFLOOR AIR: the ideal combination of glass panel and lightwell cover. Existing grating can be replaced by a glass panel cover that you can walk on, framed in brushed stainless steel. This allows daylight to stream into lower levels without restriction. A ventilation track running along the exterior wall ensures the lightwell and adjacent cellar areas remain well ventilated.
As well as maximising light penetration, the cover offers you a high-quality feature in a streamlined, contemporary look and allows you to use your terrace, garden or circulation areas to the full.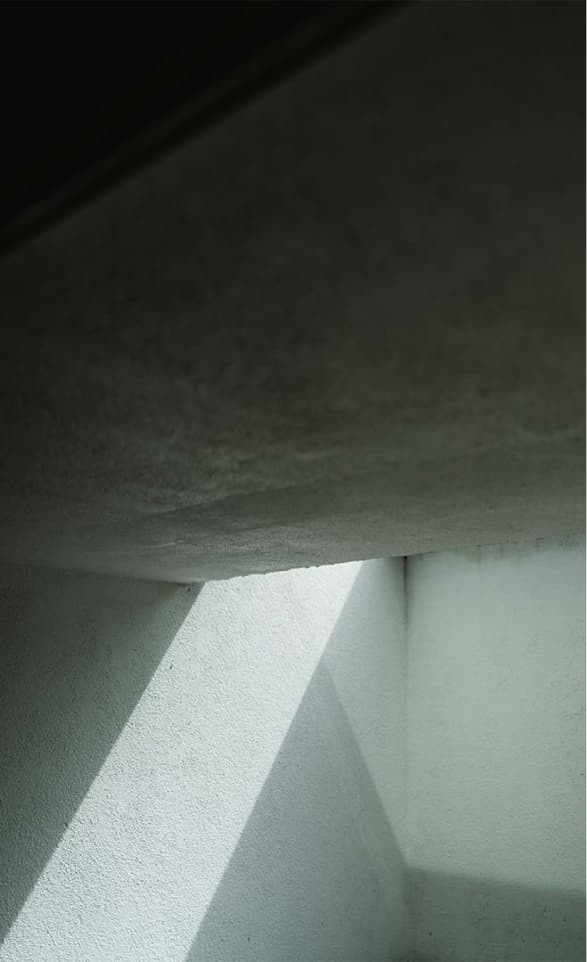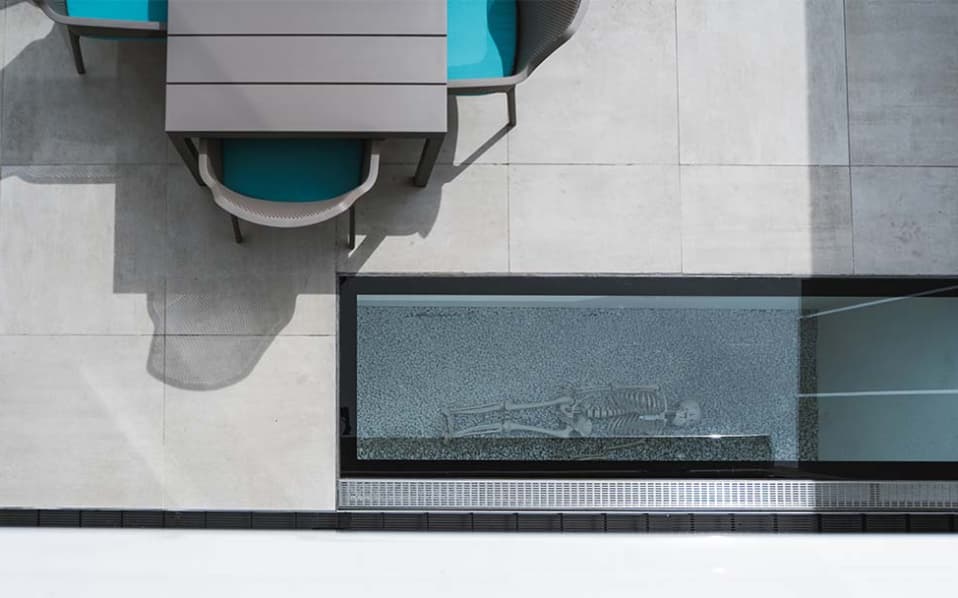 Can be walked on

Ventilated for air circulation

Quick, easy installation

No raised edges, accessible to all

Individual sizing and shapes

Can be integrated into existing buildings and new construction

Durable system

Minimal maintenance
Configurator
skyfloor

AIR
The SKYFLOOR AIR is available in a range of shapes and sizes. The lightwell cover can be sized to match the outer perimeter of the existing grate or the dimensions of the concrete shaft – whichever you'd prefer. A wide range of standard forms are available, with shaft widths of up to 1400 mm, and lengths of up to 2000 mm.
Configure your SKYFLOOR AIR to match your requirements and preferences.
Production only takes place after your approval of the technical drawing.
Individual options
Would you like a lightwell cover perfectly attuned to your requirements? We can easily integrate a range of options, even in standard configurations. Opacity for restricted visibility, a range of materials, non-slip coating – we would be happy to work with you to come up with a customised solution for optimal results.
Technical details
The SKYFLOOR BL comes in a range of sizes and can adapt to a wide range of parameters in the existing shaft or a new build. For new construction or installation in existing buildings – the size of the Taghell SKYFLOOR BL is customisable within the defined minimum and maximum sizes.
High-quality, custom-manufactured, glass lightwell covers that can be walked on, with transparent pricing. The basic version of the lightwell cover comes in various configurations based on form and size. Depending on your requirements you can add options listed under 'Additions'. All prices are net, ex works.
Installation
Our Skyfloor is quick and simple to install. You can have your own roofing specialist carry out the installation, or one of our experienced Taghell experts. We are happy to support external installers to ensure successful installation of the skylight. You can find information and recommendations in our installation instructions. For detailed assembly instructions please get in touch with us.
Made in Germany, delivered and installed throughout Europe. Taghell plans, delivers and installs skylights and glass floors to countries throughout Europe.
Taghell: light as day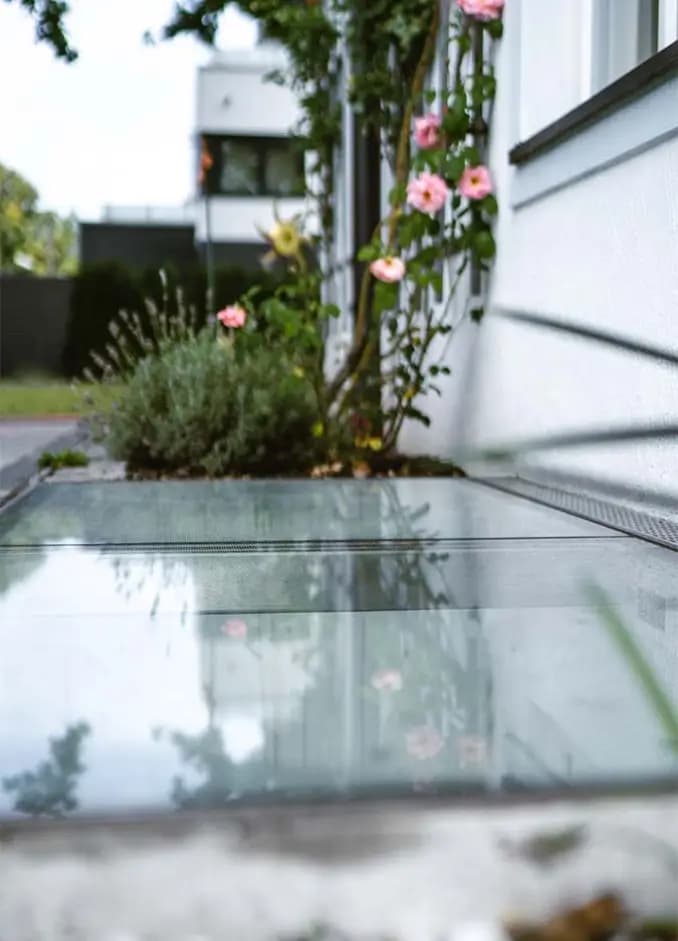 Innovative lightwell covers
Are you looking for a high-quality, functional solution for your lightwell? Then the Skyfloor Air from Taghell is the right choice. This lightwell cover comes with a range of benefits for your home.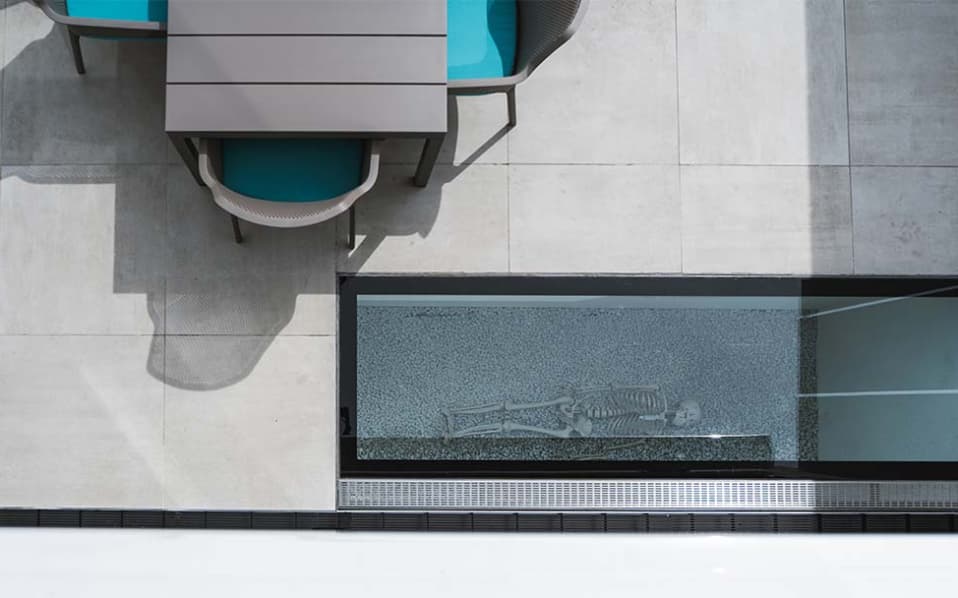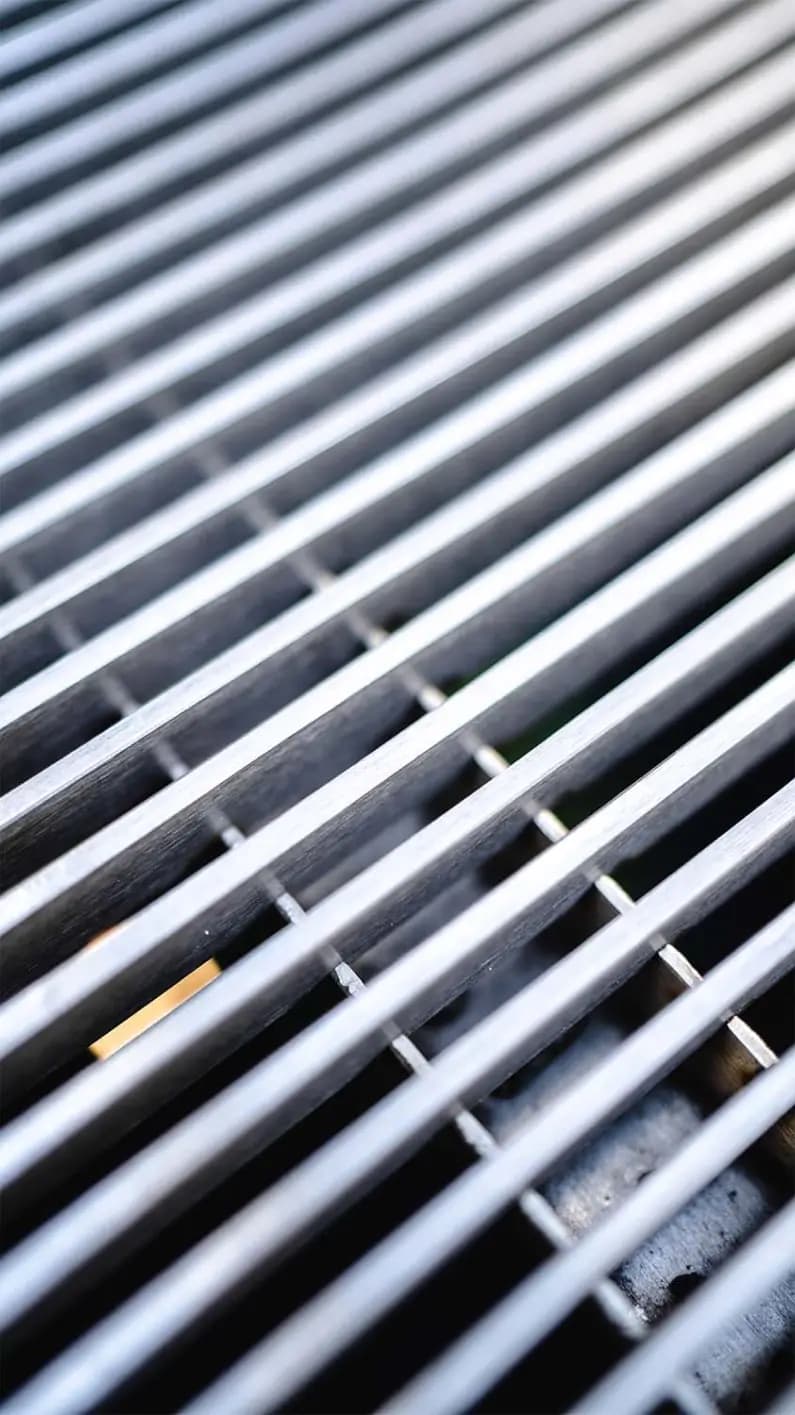 Rain-proof, stable, can be walked on – the Skyfloor Air lightwell cover
The Skyfloor Air from Taghell is a lightwell cover which can be walked on, offering high stability and outstanding weathering properties. Anti-slip coating ensures a secure hold even in wet conditions. It is specially designed for use on terraces and balconies and provides dependable protection from rain, snow and foliage. The cover is made of robust glass with a stable stainless steel frame to ensure durability and protection from damage.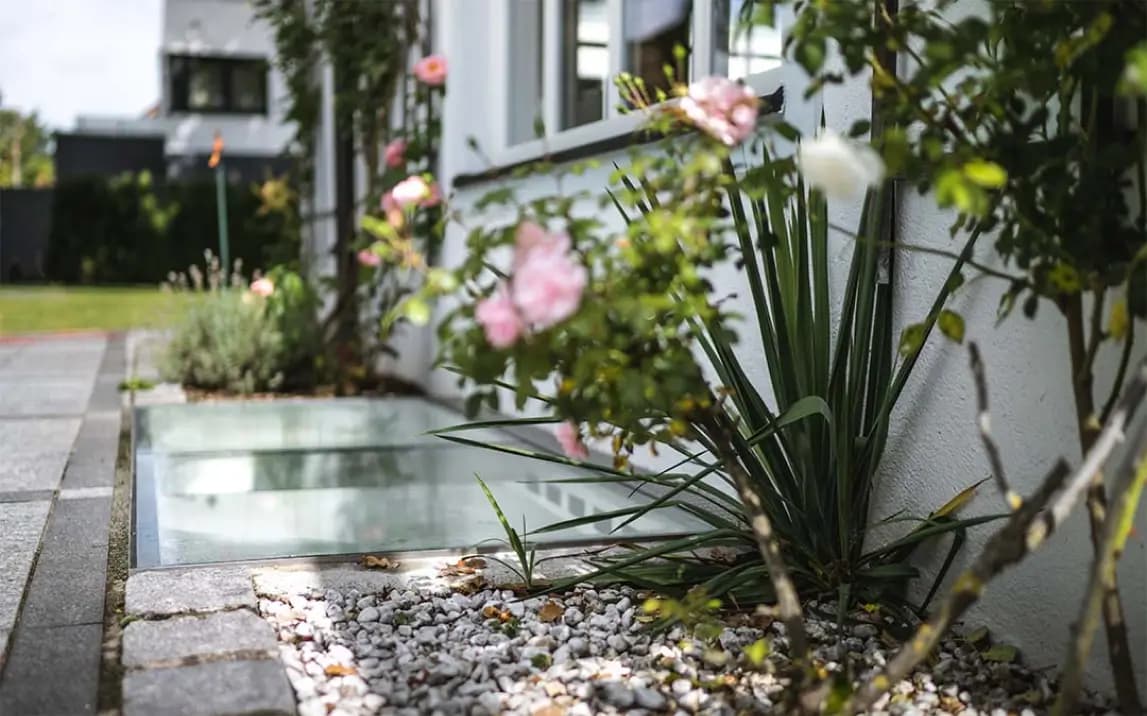 The Skyfloor Air is not just rain-proof but waterproof as well. The special construction prevents water from penetrating into the lightwell while still ensuring optimal air circulation. This means the lightwell cover ensures comfortable air quality and additional protection from mould and damp in rooms below.
The contemporary design makes the lightwell cover a refined visual highlight which can be seamlessly integrated into any architectural form. The look and feel of the glass and the stainless steel frame lend the cover a timeless elegance.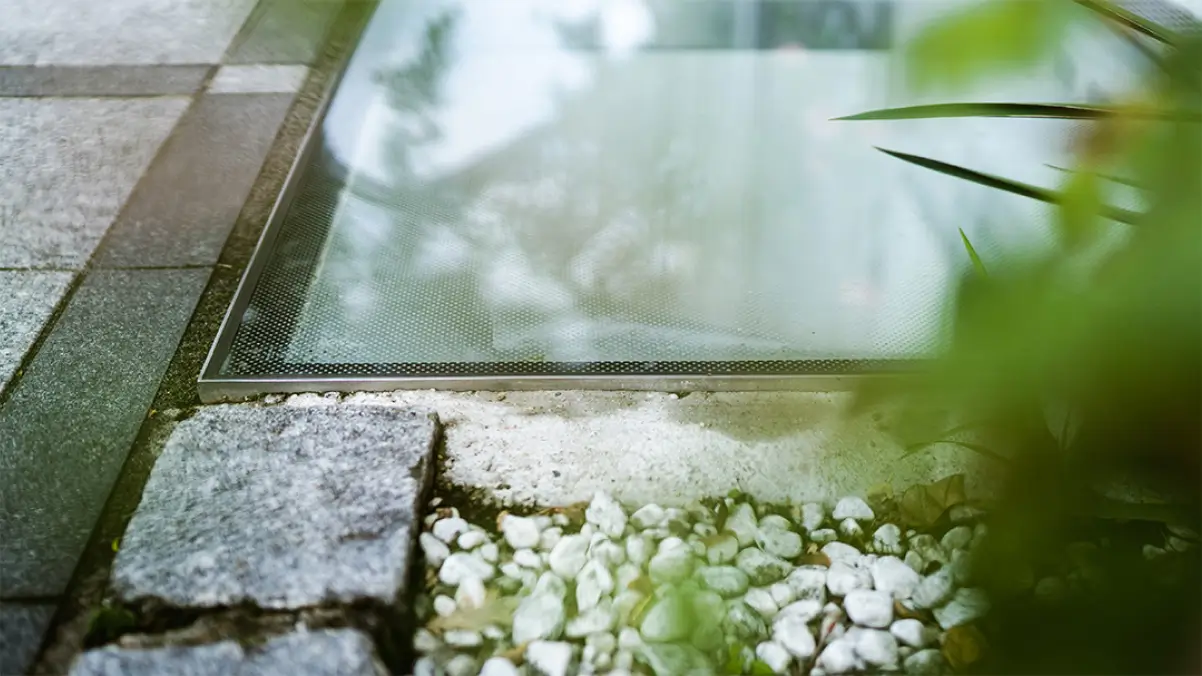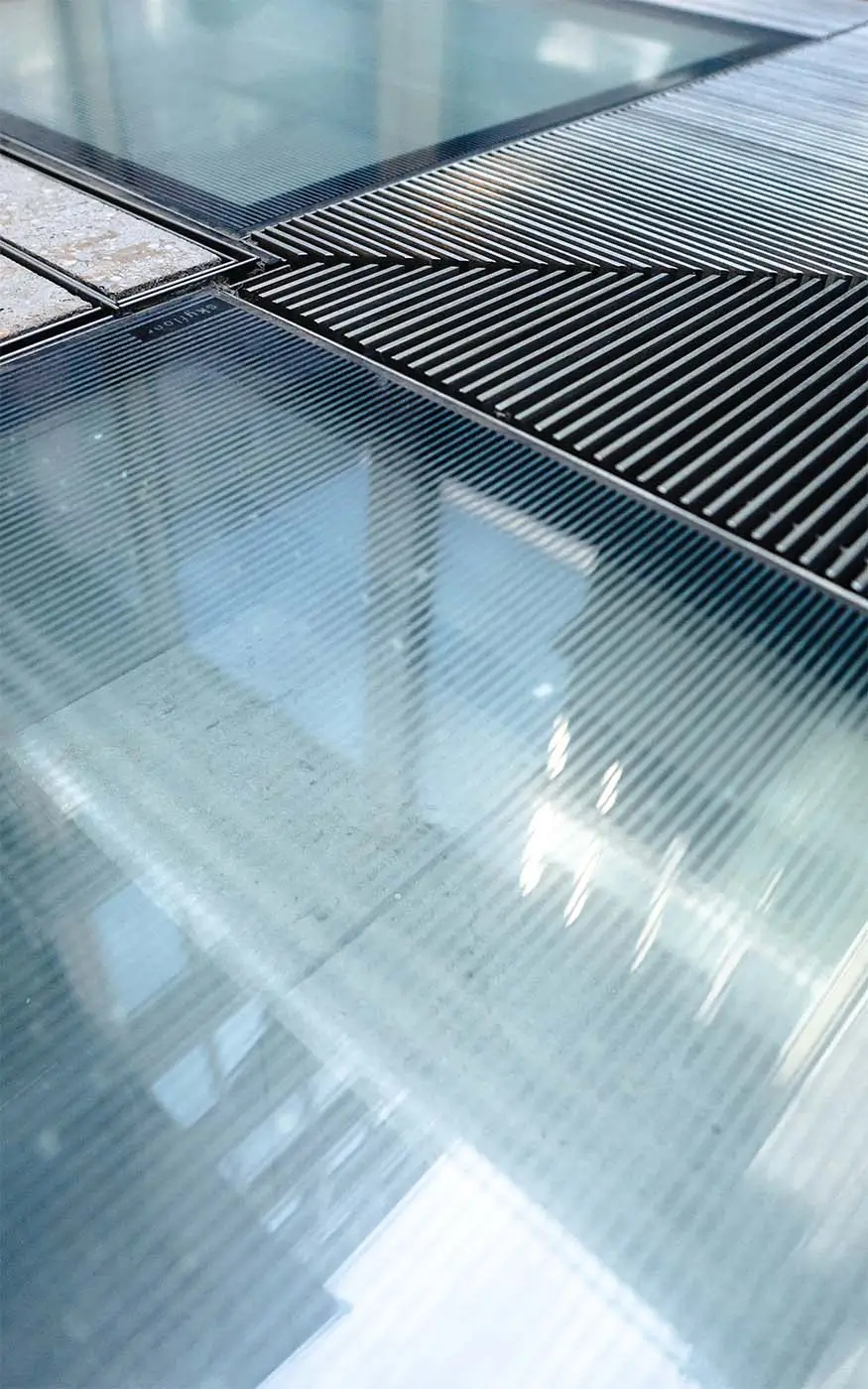 Skyfloor Air: the lightwell cover for every requirement
For new construction or renovation – the Skyfloor Air from Taghell is the perfect cover for every need, available in a wide range of sizes and forms so you can adapt it to your individual requirements. Taghell also offers solutions for lightwells with ACO systems. The Skyfloor Air is easy to install. Its modular construction means the cover can be quickly and easily assembled.
The Skyfloor Air from Taghell combines functionality and elegance to provide an outstanding cover for your lightwell. Not just aesthetically attractive, but functional and durable as well. The combination of glass and stainless steel guarantees high load capacity and durability. The high-quality materials and robust construction suitable for walking on offer numerous benefits and represent a worthwhile investment in the future of your home.
Made-to-measure lightwell cover
The Skyfloor Air from Taghell is available in a wide range of sizes and forms so you can adapt it to your individual requirements. We can even produce completely customised lightwell covers. And if you need to ensure optimal air circulation in your lightwell, we can also offer covers with ventilation.